Las Terrenas is a wonderful place to vacation, but when it comes to thinking about airports to book a flight to it can become a difficult destination
Located in the mid-eastern north side of the island within the province of Samana.
Samana is known worldwide for whale watching that occurs between  January and March of each year. Of course, there will be whale watching tours until there are enough whales to watch, and that is usually until May.
Las Terrenas is a very different destination, when you compare it to the type of resorts that are located in Punta Cana.
Las Terrenas is located in a part of the island similar to certain destinations in the Asian Pacific. The landscape is mountainous and very densely forested, but it has – apparently – more miles of beaches than Punta Cana, mainly because there are very few resorts and people in the area. Transekur offers nationwide transportation in Dominican Republic.
Las Terrenas is a town located in the province of Samaná, mainly inhabited by Europeans and locals. This gives Las Terrenas a fully different vibe when comparing it to other popular tourist destinations in the Dominican Republic.
It's safe to leave the resort and get to know the local areas in Punta Cana.
Punta Cana is one of the safest areas in the Dominican Republic and one of the safest resort areas in the Caribbean. While as in many countries there are high risk areas, if you book safe and reliable transportation from Punta Cana Resort, it is very difficult that something could happen.
Here you can find a full article about safety outside Punta Cana resorts.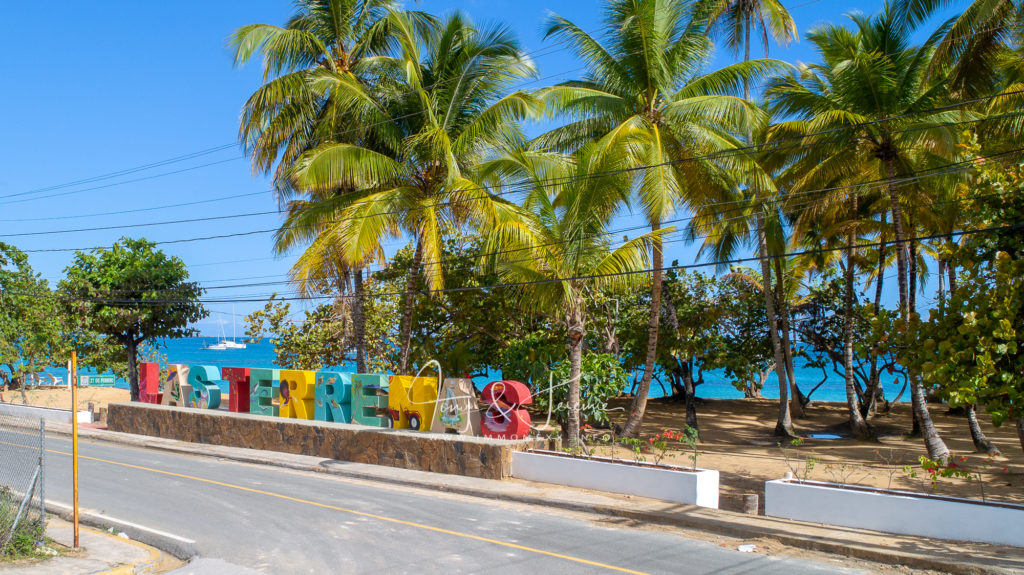 Las Terrenas has no big-name resorts, but the other hand it hosts a large number of small, boutique hotels that cater to the traveler seeking tranquility and peace of mind.
It is the way Las Terrenas has been conceived, as a place where you can come with your couple and your family and have a great time, because there is superb seafood and a full line of European restaurants that will suit every palate.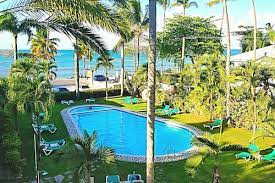 What are the best airports to get to Las Terrenas?
While there are two airports: one international and one domestic, you can fly into Presidente Juan Bosch Catey International Airport AZS from a few countries around the globe. The problem is that there are very few options to choose from when flying from abroad; so that is why many travelers choose to fly to their Las Terrenas Hotel through other airports. Transekur offers transfers from every airport in the Dominican Republic.
SDQ Las Américas Santo Domingo International Airport
Santo Domingo Las Americas International Airport is located 2.5 hours away from Las Terrenas. There are many options to choose from when coming to Las Terrenas, but SDQ Santo Domingo Las Americas is the first choice for most travelers coming to this paradise.
AZS Profesor Juan Bosch International Airport
It is located about 30 minutes from Las Terrenas. Catey International hosts a very select variety of flights from the United States and Europe. If you find that you are able to get a flight direct to AZS, this would be your first option. Nonetheless it is difficult to find suitable flights to this location from many countries.
POP Puerto Plata Gregorio Luperón International Airport
Puerto Plata Airport is located about 3 hours away from Las Terrenas. It has more flights coming in when compared to AZS Catey Presidente Juan Bosch International but far fewer daily flights when compared to Santo Domingo las Americas International SDQ. If you are lucky enough to find a flight from Miami or New York to Puerto Plata POP Airport, you might want to compare rates to see if it's better to fly into Puerto Plata.
So, what is the best airport to fly to when going to Las Terrenas Samaná Hotels?
In the end, it is more likely that you will find a flight that suits your needs at SDQ Santo Domingo Las Americas International Airport for your trip to Las Terrenas. While there may be many exceptions, odds are you will be able to find a flight from a major hub, several times per day, coming in to SDQ Airport when your destination is Las Terrenas Samaná.
Make sure you start your vacation right by booking transfers to Las Terrenas Samana Hotels.
PUJ – Punta Cana International
Book transfers to and from these popular resorts:
Hyatt Ziva Cap Cana
Hyatt Zilara Cap Cana
Hilton La Romana
Eden Roc Cap Cana
Excellence Uvero Alto
Excellence El Carmen
Breathless Punta Cana Resort & Spa
Secrets Cap Cana
Hard Rock Hotel & Casino
Majestic Colonial
Majestic Elegance
SDQ – Las Americas International
Book transfers to and from these popular resorts:
JW Marriott Hotel
Intercontinental Santo Domingo
Luxury Bahia Principe Bouganville Don Pablo Collection
Casa de Campo
Hilton La Romana
Punta Cana Resorts
Uvero Alto Resorts
Bayahibe Resorts