Armored Vehicles in Dominican Republic
Transekur is the leading provider of  armored vehicles in Dominican Republic.
As an expert in VIP and executive transportation, Transekur has a variety of armored, 2015-2016 Chevrolet Suburban and Tahoe, as well as Lexus LX SUVs to suit your security needs in VIP transportation across the island.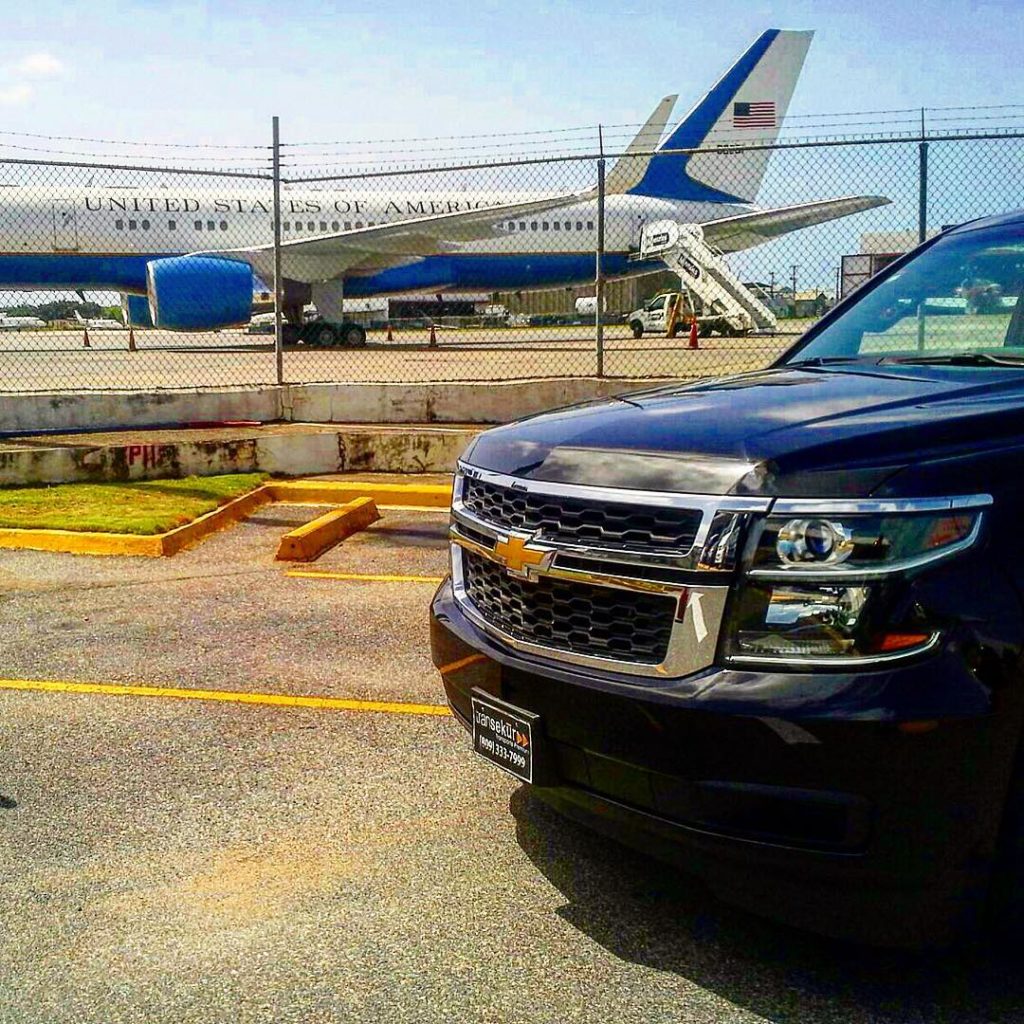 Transekur offers armored vehicles in Dominican Republic cities such as Santo Domingo, Punta Cana, La Romana, Santiago, Puerto Plata, Las Terrenas and Barahona, or anywhere you need to have the vehicles located.
Our VPAM 4 armored vehicles in Dominican Republic are in pristine condition and kept within the manufacturer's recommended maintenance scheduled.
Along with rental of the armored vehicles in Dominican Republic, Transekur also offers Executive Protection to accompany you and your driver when doing business or vacationing in the Dominican Republic.
We have very competitive rates both in armored vehicle rental in Dominican Republic as well as executive protection or bodyguards on a national level.
If you are arriving through Santo Domingo (SDQ) Las Americas International Airport and need Armored vehicles in Dominican Republic, or Punta Cana International Airport (PUJ) as well as La Romana Casa de Campo International Airport (LRM), we've got you covered!
Other airports from which we are also able to provide armored vehicles are La Isabela Joaquin Balaguer International Airport (JBQ), Cibao International Airport (STI) and Puerto Plata Gregorio Luperon International Airport (POP). We also cover El Catey Prof. Juan Bosch International Airport (AZS) in Las Terrenas.

CONTACT US NOW REGARDING ARMORED VEHICLES
For a personalized quote, please call toll free from the U.S. 1-888-885-8708 or from the Dominican Republic 1-809-333-7999; or E-mail us at [email protected]