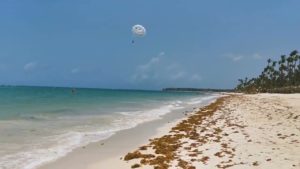 Punta Cana Seaweed coming from the Sargasso Sea is a usual sight especially during summer months in the east part of the Dominican Republic.
Punta Cana seaweed is worst when the weather is hotter, and it almost disappears during the winter months in the northern hemisphere. Seaweed in Punta Cana is very rare between November and May, which have the lowest temperatures in the Dominican Republic. If you are visiting resorts during these months, make sure you book safe and reliable transportation to your resort prior to your arrival.
The Sargasso is named for sargassum, a free-floating brown seaweed that grows in its calm, clear waters. In the open ocean this seaweed serves as nursery grounds and a haven for sea life, and a lot of it becomes Punta Cana seaweed.
Over the past decade, it has inundated Caribbean, Gulf of Mexico and Florida coastlines, driving away tourists, devastating local fishing industries and requiring resorts to conduct costly daily cleanups.
But seaweed has been around for long, apparently with varying intensity. Columbus documented this seaweed back in 1492, when his ships were on the way to Hispaniola. His crew feared they would be dragged to the ocean floor, never returning home to Spain.
Quote Airport Transportation in Punta Cana Here
Punta Cana Seaweed Free Beaches

Punta Cana is a vast place with miles and miles of beached. The seaweed varies according to the angle that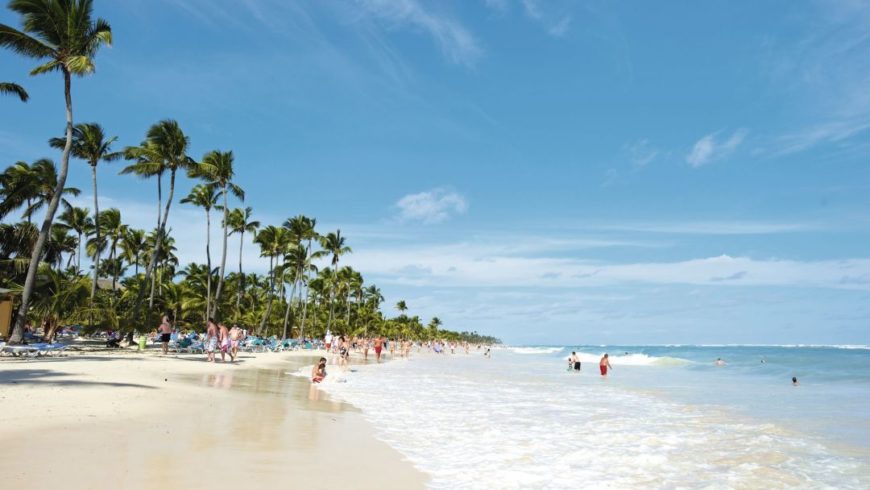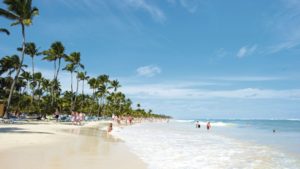 the beach is located, in relation to the Atlantic Ocean. 
Beaches that directly face the east (open ocean) will have a more severe presence of seaweed in Punta Cana. While other beaches such as the ones in Uvero Alto, or some beaches south of the Punta Cana International Airport are less likely to have accumulations. Airport transfers to Uvero Alto resorts is available here.
Seaweed levels in Punta Cana will vary almost every day; the main areas affected are Cap Cana and Cabeza de Toro. Although most hotels in Cap Cana have installed special nets to keep the seaweed in Punta Cana away.
Once you get to Macao, the beaches are clear up to Uvero Alto. 
The beaches of Puerto Plata and other locations in the north of the island rarely get seaweed. You can also find transportation to your Puerto Plata resort following this link.
DOMINICAN REPUBLIC SEAWEED RESOURCES
Check on http://sargassummonitoring.com/ for up to date information on the levels of seaweed in specific beaches.
PUJ – Punta Cana International
Book transfers to and from these popular resorts:
Hyatt Ziva Cap Cana
Hyatt Zilara Cap Cana
Hilton La Romana
Eden Roc Cap Cana
Excellence Uvero Alto
Excellence El Carmen
Breathless Punta Cana Resort & Spa
Secrets Cap Cana
Hard Rock Hotel & Casino
Majestic Colonial
Majestic Elegance
SDQ – Las Americas International
Book transfers to and from these popular resorts:
JW Marriott Hotel
Intercontinental Santo Domingo
Luxury Bahia Principe Bouganville Don Pablo Collection
Casa de Campo
Hilton La Romana
Punta Cana Resorts
Uvero Alto Resorts
Bayahibe Resorts