Dominican Republic: country profile
The Dominican Republic is a Caribbean nation that shares the island of Hispaniola with Haiti. Both by area and population, it is the second largest nation in the Caribbean (after Cuba). The capital of the country is Santo Domingo.The Dominican Republic is the most visited destination in the Caribbean. The country's year-round golf courses, its breath taking landscape,s and the beautiful beaches in Punta Cana are among the top attractions for tourist vacations in the country. The capital of the country is Santo Domingo. Its currency is the Dominican Peso (Symbol: DOP or RD$). Dominican Republic is definitely the placae to go for your Caribbean vacations.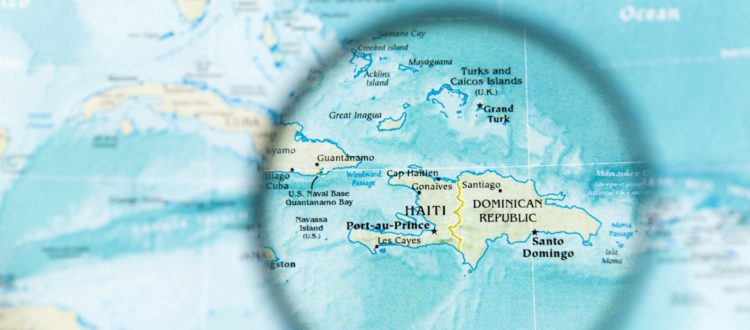 DOMINICAN REPUBLIC AIRPORTS
There are fourteen (14) airports in Dominican Republic, eight (8) International Airports of entry and six (6) domestic airports. The country's most important airports are Punta Cana International Airport in Punta Cana (airport codePUJ), Las Americas International Airport in Santo Domingo (airport code SDQ) comes in as the second most important port of entry and Cibao International Airport located in Santiago (airport code STI).
Another airport located in Santo Domingo is La Isabela International Airport (airport codeJBQ)and it mostly caters to smaller private jets. Other important destinations in the Dominican Republic are: Puerto Plata (airport code POP), Samaná-El Catey (airport code AZS) and La Romana (airport code LRM).
DOMINICAN REPUBLIC AIRPORT CODES
| CITY | AIRPORT CODE | AIRPORT NAME |
| --- | --- | --- |
| Barahona | BRX | Maria Montez International Airport |
| La Romana | LRM | La Romana International Airport |
| Puerto Plata | POP | Gregorio Luperón International Airport |
| Punta Cana | PUJ | Punta Cana International Airport |
| Samaná | AZS | Samaná El Catey International Airport (Dr. Juan Bosch) |
| Santiago de los Caballeros | STI | Cibao International Airport (Santiago International) |
| Santo Domingo | JBQ | La Isabela International Airport (Dr. Joaquín Balaguer) |
| Santo Domingo | SDQ | Las Américas International Airport (Dr. José Fco. Peña Gómez) |
DOMESTIC AIRPORTS IN DOMINICAN REPUBLIC
| CITY | AIRPORT CODE | AIRPORT NAME |
| --- | --- | --- |
| Constanza | COZ |  Contanza Airport |
| Dajabón | DAJ | Dajabón Airport |
| San Pedro de Macorís | SPM | Cueva Las Maravillas Airport |
| Montecristi | MTC | Osvaldo Virgil Airport |
| Pedernales | CBJ | Cabo Rojo Airport |
| Samaná | EPS | Arroyo Barril International Airport |